SmartPublisher Version 7.402 features include:
•Scheduled Reports
•Ad Renewal via Ad List
SmartPublisher's scheduled reports provide a convenient way to automatically run the reports you rely on so they're ready when you need them. Create a schedule for the report, then build (or select an existing) saved search to run the report with exactly the criteria you need. A PDF of the report will be emailed to the designated recipient(s) upon completion.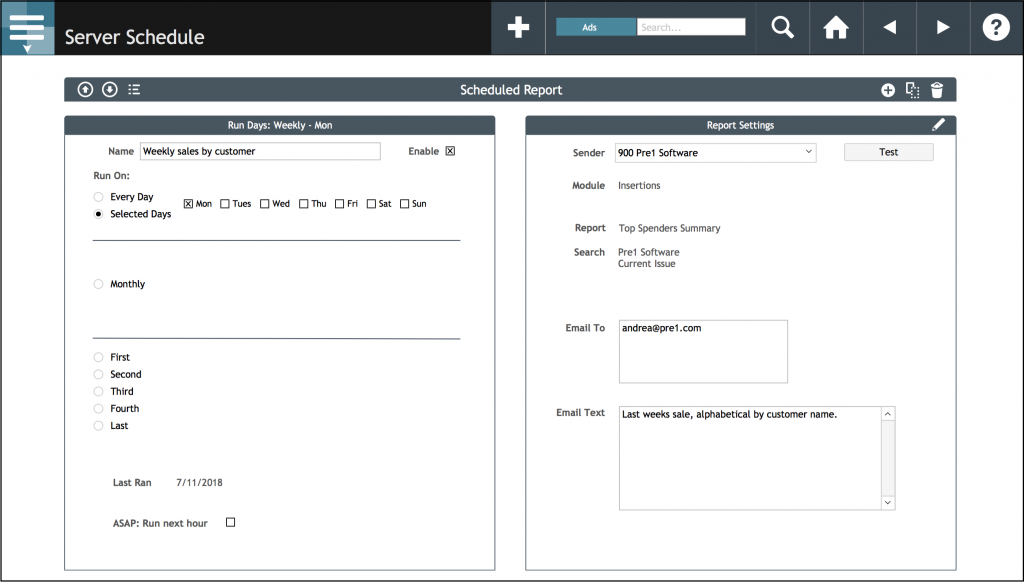 Also new with SmartPublisher 7.402, save time with ad renewals using a button found on the ad list. Quickly call up a list of ads up for renewal and click through them all, without having to search each ad individually.
For information on these and other SmartPublisher features, contact us at 503-288-7500.