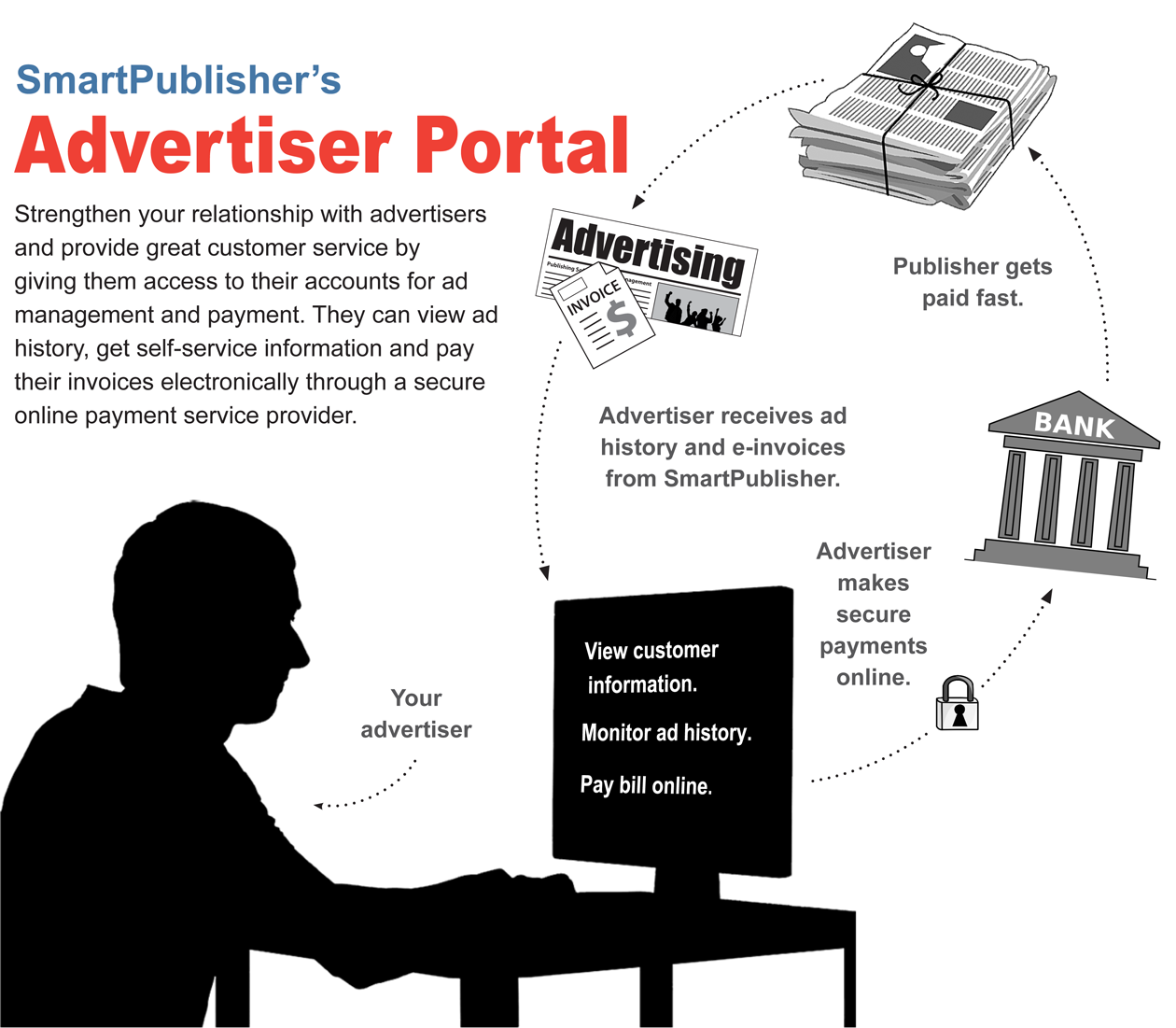 Advertiser Portal Delivers Service with Security
SmartPublisher's™ online Advertiser Portal creates a personally branded website for your publication where advertisers can pay invoices by credit card. Advertisers are billed electronically and pay through a secure online provider.
Save Time and Resources
Advertisers review their payment history online, reducing the number of in-person or email requests your accounting staff has to field. Advertisers also have access to self-help information about their accounts.
Benefits:
Reduces the amount of effort required to make a payment, which increases your cash-flow rate.
Eliminates your need to key in payments because the advertiser does it for you.
Pre1 Software hosts all necessary files for the Advertiser Portal.
We also partner with Credit Card processors, like Fidelity Payments Services, to help you reduce your credit card processing fees.  Contact us for more information.