Products & Packages
Have you had a chance to check out the products and packages features? If not, you're missing out on a great way to schedule charges in SmartPublisher!
Save time (and money!) by creating product rates for anything from services to merchandise to social media and sell them individually or bundle them with advertising as a package. Products and packages also offer installment billing, providing ultimate flexibility.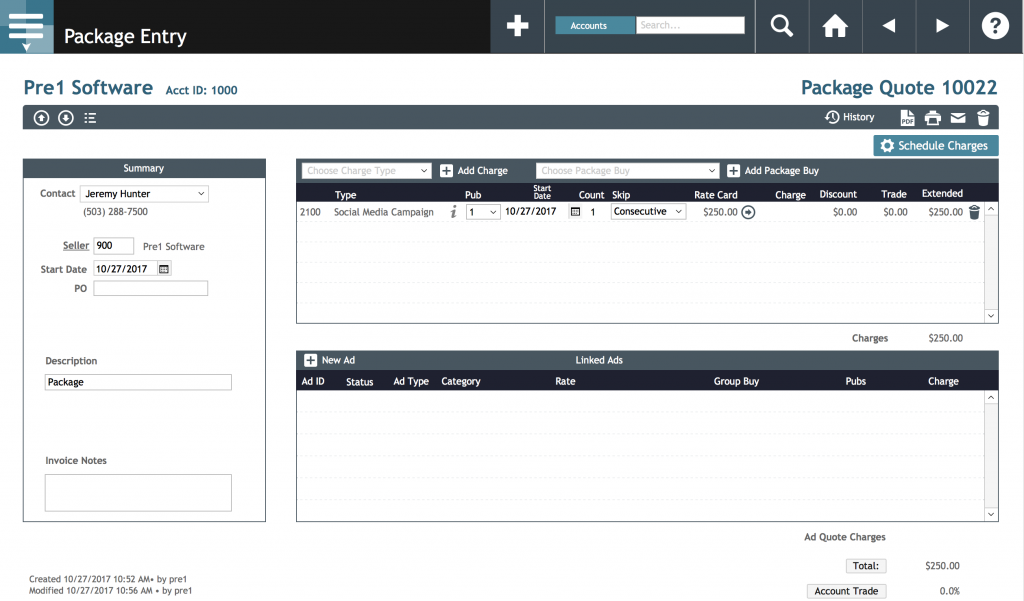 For information on these and other SmartPublisher features, please see our Knowledge Base or call Pre1 Customer Care. Not on the latest version? Contact us to learn more about upgrading!