Ad Management Software to Optimize Productivity
SmartPublisher™ ad management system helps you perform like a pro with quick access to reports on sales, prospecting, revenue projections, aging and production. A simple, intuitive interface allows easy administration of rates, security settings, ad categories and more.
Ad Management System Features
Dashboard feature puts critical sales information in the forefront
100-plus built-in reports
Save reports as PDFs or Excel spreadsheets
Track sales
Create and monitor rep tasks
Coaching tools
Bulk task assignment
New business and forecasting tools
Graphical comparison reports on different time periods
Correspondence history
Run sheets, expiring contracts, aging
Transaction, revenue, commission, credit hold reports
Sales Manager Module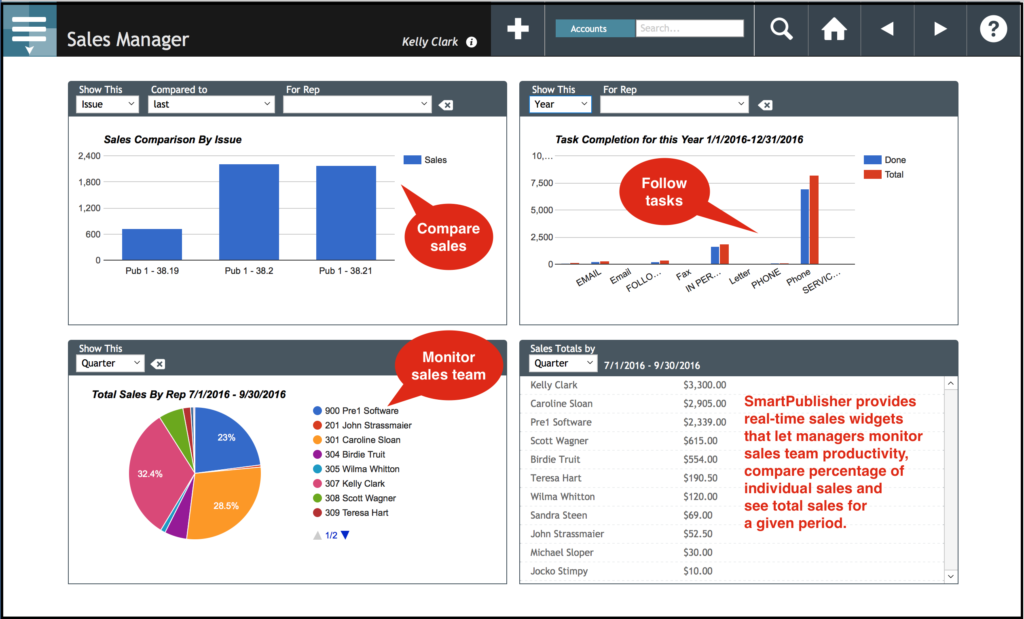 Contact us today for a free demo to learn more about SmartPublisher's™ ad management system.